Toronto Real estate disputes
Toronto Real estate disputes
There are several reasons for real estate disputes. One could be a breach in the agreement of a purchase and sale that you are a party to, or you've recently purchased a property which has defects and it was not known to you when you bought it, or you could be having a dispute with your neighbour that requires legal mediation. Our lawyers at Orcus Law have the knowledge to tackle all types of disputes relating to real estate such as the breach of agreement of purchase and sale to property defects and much more. Additionally, we can even help you claim damages on the registration of the certificate of pending litigation. You can rest assured, that our lawyers will be by your side in court and fight tooth and nail to help get you the verdict concerning real estate. For further enquiries, please do not hesitate to speak to our professional team.
Our real estate dispute lawyers can assist clients in: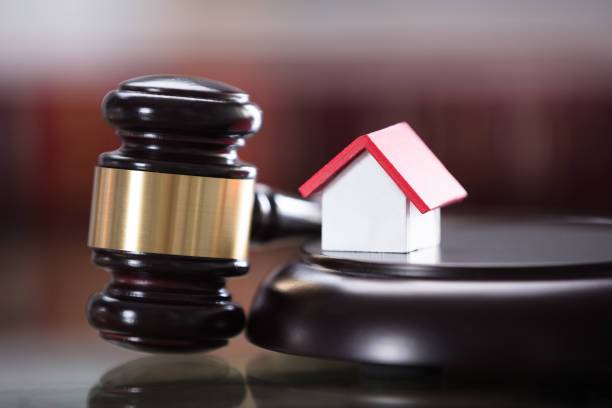 Real estate disputes for residential properties
Residential property is a space that is used for the living of individuals. It includes apartment buildings, condominiums, duplexes, and single-family homes. Real estate disputes from residential properties usually arise between:
Dealing with residential real estate can quickly escalate from a simple dispute to a complex one. Don't worry, our professional lawyers have the specific knowledge to get you a positive resolution and effectively solve the dispute. Over the years, we have represented lenders, builders, contractors, vendors, tenants, agents, and even insurers with various real estate dispute. To find out more information about our legal service or to request a free, no-obligation quotation, talk to our team today.
Breach of agreement of purchase and sale
The agreement of purchase and sale is an agreement between the buyer and seller to buy a residential property. This agreement includes certain duties that both the buyer and seller must fulfil for the agreement to close. Most of the time, the dispute rise from one party backing out from at the last minute, or either party fails to fulfil their obligations as laid out in the agreement of purchase and sale. Another reason is the buyer was not able to secure the funds in time for closing, or they were not able to get mortgage financing, or the buyer was expecting receipt of the purchase price from their sale that unfortunately did not close.
When a buyer is not able to close the agreement before the closing date, but the seller is, the deposit will be forfeited. A seller can take legal action against the seller for any losses they have incurred in having to re-sell the property, which could be a loss in selling price, closing costs and legal fees. However, the agents can only release the funds if either party consent to it, or by court order. In a few instances, the buyer may refuse to release the deposit even after the date of closing. In situations like these, the seller must take the matter to court to recover the funds. Below mentioned are a few reasons why sellers at times fail to close the sale of property:
In certain cases, the seller may be able to provide a new title with the closing funds, and the lawyers would ensure all the party holders are paid out of the closing funds before the balance is issued to the seller. When the charges go more than the purchase price, or when the individual does not consent to pay out the sale proceeds, the seller cannot provide a new title. In these cases, the buyer can claim damages for losses that arise from not being able to buy the property or get a court order for the breach of the agreement of the sale of the property. In this scenario, the buyer can seek relief from the court of law to help prevent the seller from selling the property to any other individual.
The litigation team at Orcus Law clearly understands that buying real estate is a large investment that one will ever make in their lifetime, and solely focuses on resolving them effectively. We carry out the necessary due diligence and find the most efficient route to reach a resolution which will satisfy our clients.
Failure to disclose a latent defect in the property
Defects in property are usually categorized under patent and land defects. It is a defect which is discovered when an inspection of the property is undertaken. A latent defect is a defect which is not discovered during an inspection like mould which is usually hidden. According to Canadian law, it is legally binding for sellers to disclose latent defects to potential buyers. If the seller fails to disclose or hides the latent defect, they could be responsible for damages and will need to compensate the buyer.
Misrepresentations are inaccurate statements that are either expressed orally or written by one individual to another. There may be cases where the seller makes false promises to the buyer.
If you seek legal assistance in matters relating to real estate, you cannot wrong with the lawyers at Orcus Law. From helping clients with the breach of agreement of purchase and sale to failure to disclose latent defects in a property and much more, we've got you covered. To schedule an initial consultation or to find out more about our legal services, give us a call today. We serve clients across Mississauga and Toronto.
Testimonials
Ronald Lee
Simmi is amazing. She is professional, really know her stuff and was able to answer all my questions patiently.  I would not hesitate in recommending her.
Amrit Kalia
Excellent services provided by Orcus Law LLP. Simmi is very knowledgeable and knows how to deal with the situation. One can totally rely on them. Highly recommended!
Shilpa Sharma
Excellent services… I would recommend her. She is a great lawyer.
Varun Mahajan
I have not seen more professionalism than working with Orcus Law LLP….. Special mention about Ms Simmi Kapoor who was handing our litigation cases. She guided us through the whole process in such a way that we could come out of our situation in the most simplified way. I would highly recommend Ms. Kapoor and the whole team at Orcus Law LLP. One best thing about them is that they are so easy to approach and don't keep you waiting for the replies unlike some other law firms.
jigon v
Highly recommended the Orcus Law LLP to deal the litigation cases. Appreciate Simmi and her staff's dedication and professionalism.
Sreehari Dhananjayan
I came to know Orcus Law LLP thru my friend. Simmi handled our case and she was very professional and straight forward. She knows what exactly needs to be done and explained process clearly. The entire process was smooth and the case got resolved last week. Her team member Mehak also did a great job with constant follow ups. I was really happy with her service and would definitely recommend to others.
Ilsa Faqar
Simmi is very knowledgeable and amazing… She is professional, knows her stuff and knows how to handle the situation…. very competent and reliable. She was very helpful and responsive to all my questions and concerns… When we found issues during the walk through, she negotiated on our behalf and was there when needed…."Overall, it was a pleasant" "I would highly recommend her." If you decide have a litigation just go to "Orcus Law LLP" office, talk to "Simmi" and you will never regret it!
EXERCISE YOUR RIGHTS, PROTECT YOUR RIGHTS!