The death of a loved one is an emotional and difficult time for everyone. But when matters are complicated by legal challenges to the estate, this stressful time can become even more trying. In such a situation, it is important to work with an estate litigator who can help protect your rights and make sure that your loved one's wishes are honored to the fullest extent possible.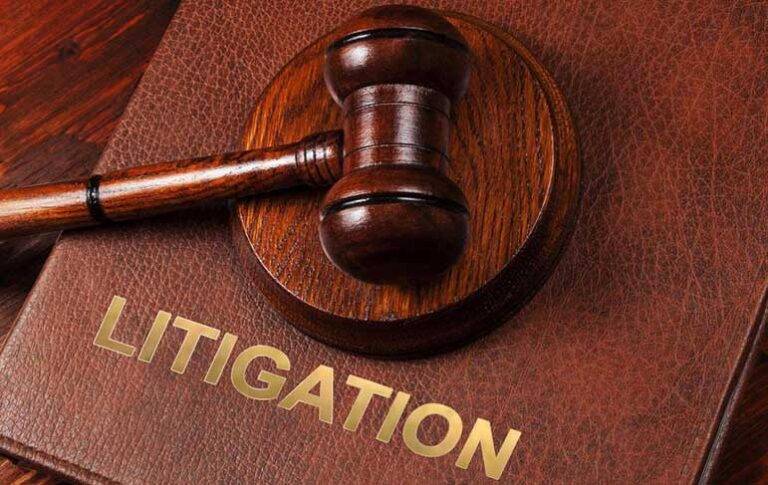 Our legal team is here to help you navigate this complex area of estate law and will assist you with:
If any aspect of your loved one's estate is challenged in the courts, our lawyers will work on your behalf to get the matter resolved in an effective and time sensitive manner.
In Ontario, disputes over wills and trusts must first go through mediation to see if the matter can be dealt with outside of the court system. Our mediation team has the expertise to help and support you in negotiating the matter. We will review options with you and advise on the best course of action to settle the dispute.
Beneficiaries may not always feel that their loved one's trustee or executor is acting in their best interests. If this is proven to be the case, they can be removed from their position through the court system. Removing an executor however can be legally complex, and it's important to have an estate lawyer to help you through this process.
Transferring the accounts of your deceased loved one to their beneficiaries is another area where you may require the assistance of an estate lawyer. For example, there may be matters of estate equalization that must be attended to first. Additionally, there may be estate taxes which first need to be paid out of the estate. By working with estate lawyers, you can help ensure that your rights are protected and avoid any surprise tax bills after the estate has been distributed.
It is essential that your loved one's will and estate go through the proper probate process. This helps to ensure that there are no other wills in existence and that the will is not challenged after the estate has been distributed.
Do you have a matter that requires the attention of an estate litigator? We are here to help. Contact Orcus Law today to schedule a consultation with one of our lawyers.
Testimonials
Ronald Lee
Simmi is amazing. She is professional, really know her stuff and was able to answer all my questions patiently.  I would not hesitate in recommending her.
Amrit Kalia
Excellent services provided by Orcus Law LLP. Simmi is very knowledgeable and knows how to deal with the situation. One can totally rely on them. Highly recommended!
Shilpa Sharma
Excellent services… I would recommend her. She is a great lawyer.
Varun Mahajan
I have not seen more professionalism than working with Orcus Law LLP….. Special mention about Ms Simmi Kapoor who was handing our litigation cases. She guided us through the whole process in such a way that we could come out of our situation in the most simplified way. I would highly recommend Ms. Kapoor and the whole team at Orcus Law LLP. One best thing about them is that they are so easy to approach and don't keep you waiting for the replies unlike some other law firms.
jigon v
Highly recommended the Orcus Law LLP to deal the litigation cases. Appreciate Simmi and her staff's dedication and professionalism.
Sreehari Dhananjayan
I came to know Orcus Law LLP thru my friend. Simmi handled our case and she was very professional and straight forward. She knows what exactly needs to be done and explained process clearly. The entire process was smooth and the case got resolved last week. Her team member Mehak also did a great job with constant follow ups. I was really happy with her service and would definitely recommend to others.
Ilsa Faqar
Simmi is very knowledgeable and amazing… She is professional, knows her stuff and knows how to handle the situation…. very competent and reliable. She was very helpful and responsive to all my questions and concerns… When we found issues during the walk through, she negotiated on our behalf and was there when needed…."Overall, it was a pleasant" "I would highly recommend her." If you decide have a litigation just go to "Orcus Law LLP" office, talk to "Simmi" and you will never regret it!
EXERCISE YOUR RIGHTS, PROTECT YOUR RIGHTS!