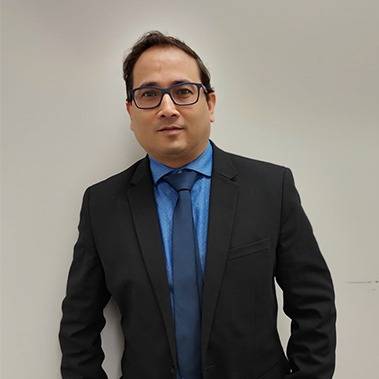 Vikas Negi is a Lawyer at Orcus Law LLP. With more than fourteen years of litigation experience in India. Vikas' practice focuses on complex civil litigation, family law matters, and criminal trial.

Vikas has been a legal counsel for insurance companies, leading retail brands, and chemical manufacturers. In 2016, Vikas won an arbitral award against one of India's leading telecom giants. His extensive knowledge and experience have helped Vikas in winning many civil claims.

Vikas has successfully defended clients in criminal trials. He has also got his clients acquitted from criminal proceedings with his solid knowledge and experience in criminal trials. 
Vikas is licensed to practice in Ontario, Canada. He is fluent in English and Hindi.