Domestic Assault Lawyers Mississauga
Domestic Assault Lawyers Mississauga
Domestic violence indicates a pattern of abusive behaviour in any relationship, however, in certain cases, there can also be false allegations. The police consider this matter a serious one and can lead to arrest and possible prison time. If you are a victim or someone that is facing said charges, it is imperative to seek legal advice from a professional lawyer at Orcus Law who have the knowledge and skills to assist and represent you throughout the entire legal proceeding to help you achieve the desired outcome. To schedule an initial consultation contact a member of our team today.
All you need to know when facing domestic assault charges
If you are someone that is facing domestic assault charges, you need to immediately get in touch with the team at Orcus Law. Domestic assault is a violent crime and the punishment can be severe. If you have been with domestic assault and released by the police, there were probably conditions attached to it. It is important that you comply with the conditions. Failure to comply will result in you ending up back in jail.
Orcus Law is a reputable domestic assault law firm servicing the Mississauga region. We have represented many clients that have been charged with domestic assault. Our legal team will clearly understand the charges that have been slapped against you and explain to you your rights and the available options going forward. Consult with our team today for more information.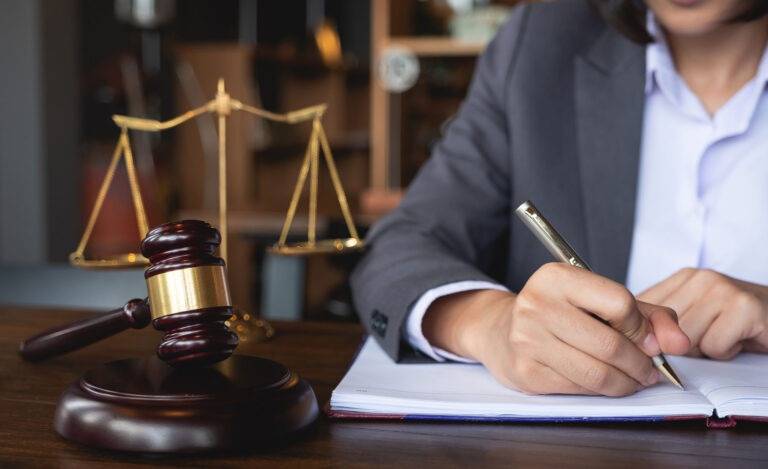 Helping you understand what it means to be charged with domestic assault
Here at Orcus Law, we help clients understand what are the consequences of being charged with domestic assault. Our knowledgeable legal team are committed to ensuring you get a favourable outcome. You can rest assured; that we will provide the necessary legal representation making sure you get the desired result at trial or through negotiation.
Domestic violence is a term used to refer to an act that is non-consensual from the physical or sexual force, including psychologically abusive behaviour. The lawyers at Orcus Law have frequently assisted clients that have been charged with offences arising out of domestic assault.
The punishment for domestic assault charges
Charges that involve domestic violence at times can be complicated. In certain cases, they involve social, interpersonal and legal support. As with any domestic assault charge, the punishment depends on the circumstances of the offence and the personal circumstance of the person. The impact can play a vital role in determining the suitable penalty.
A few cases will need a strong defence at trial. However, at Orcus Law, our lawyers will ensure the case is resolved quickly and efficiently. This might require negotiating for a plea for a lowered sentence or negotiating for the withdrawal of charges. We aim to make sure you get the desired outcome.
What happens after an individual has been arrested for domestic assault?
Like any type of arrest, it usually involves being taken into police custody for processing. The police will advise you of your rights and allow you to speak to a lawyer. Based on that, a decision will be made whether to release you from the station or be held for bail. The decision is ideally made on whether or not the individual has a previous criminal record. Below mentioned are two possibilities:
You will be needed to sign a promise to appear to the officer in charge. The document will contain terms that will require you to appear for fingerprinting, including court at a decided time and date. Additionally, it will also contain details that will not let you communicate with the complainant.
If you are not released from the police station:
You will be held in custody and bought before a justice of the peace for a bail hearing. They will
determine if you are to be released from custody or be detained awaiting trial.
What can Orcus Law do to help?
The government of Canada recognizes that acts of a domestic assault should result in criminal prosecution. In order for one to avoid criminal prosecution, one must assure the prosecutor of the alleged victim's safety in the future. The lawyers at Orcus Law will assist in ensuring these assurances, as well as have your case resolved outside the legal system.
If it is not possible to get a resolution outside the criminal justice system, the team at Orcus Law will assist you in preparing you for trial, including getting the desired results regardless of your circumstances.
You need the team at Orcus Law on your side to make sure you get a favourable result. To schedule an appointment or for further enquiries about domestic assault lawyers in Mississauga, please do not hesitate to call today at 905-564-8889
Testimonials
Ronald Lee
Simmi is amazing. She is professional, really know her stuff and was able to answer all my questions patiently.  I would not hesitate in recommending her.
Amrit Kalia
Excellent services provided by Orcus Law LLP. Simmi is very knowledgeable and knows how to deal with the situation. One can totally rely on them. Highly recommended!
Shilpa Sharma
Excellent services… I would recommend her. She is a great lawyer.
Varun Mahajan
I have not seen more professionalism than working with Orcus Law LLP….. Special mention about Ms Simmi Kapoor who was handing our litigation cases. She guided us through the whole process in such a way that we could come out of our situation in the most simplified way. I would highly recommend Ms. Kapoor and the whole team at Orcus Law LLP. One best thing about them is that they are so easy to approach and don't keep you waiting for the replies unlike some other law firms.
jigon v
Highly recommended the Orcus Law LLP to deal the litigation cases. Appreciate Simmi and her staff's dedication and professionalism.
Sreehari Dhananjayan
I came to know Orcus Law LLP thru my friend. Simmi handled our case and she was very professional and straight forward. She knows what exactly needs to be done and explained process clearly. The entire process was smooth and the case got resolved last week. Her team member Mehak also did a great job with constant follow ups. I was really happy with her service and would definitely recommend to others.
Ilsa Faqar
Simmi is very knowledgeable and amazing… She is professional, knows her stuff and knows how to handle the situation…. very competent and reliable. She was very helpful and responsive to all my questions and concerns… When we found issues during the walk through, she negotiated on our behalf and was there when needed…."Overall, it was a pleasant" "I would highly recommend her." If you decide have a litigation just go to "Orcus Law LLP" office, talk to "Simmi" and you will never regret it!
EXERCISE YOUR RIGHTS, PROTECT YOUR RIGHTS!