Commercial Litigation Lawyers Toronto
Professional commercial litigation lawyers in Toronto
A well-drawn-out contract is what defines how successful one can become. Having said that, not all contracts that are formally drafted are valid. A verbal agreement or an email or text is sufficient sometimes. When a business enters into a contractual relationship, there are instances of disputes arising from it. If you are a business or an individual looking to terminate a contract agreement, or you seek advice on the various options where a certain party fails to meet the end of their obligations under the legal agreement.
Additionally, one may experience an unforeseen event that can potentially change the nature of the contract. In situations like these one might need to seek the help of a reliable commercial litigation lawyer. The team at Orcus Law can be of assistance. To schedule an initial consultation, please speak to our team today.
Ensuring clients get the desired financial settlement
The team at Orcus Law have the required skills to offer advice on your available legal rights, including getting you the desired financial settlement. Over the years, our commercial litigation lawyers in Toronto have represented many clients in cases regarding contractual disputes to partnership litigation, defamation and much more. You can have peace of mind knowing that our lawyers will solely focus on the problem and find cost-effective an efficient legal solutions. Furthermore, our legal team will do all the heavy lifting and reduce your stress. We will even give clients a realistic view of the outcome of their case and what would be the potential timeline.
For further enquiries, we are more than happy to address any queries that you may have.
Our comprehensive commercial litigation services include:
1. Construction litigation and construction liens
Our lawyers have unparalleled knowledge and understanding when it comes to resolving legal issues in construction. Below mentioned are some of the reasons for construction litigation: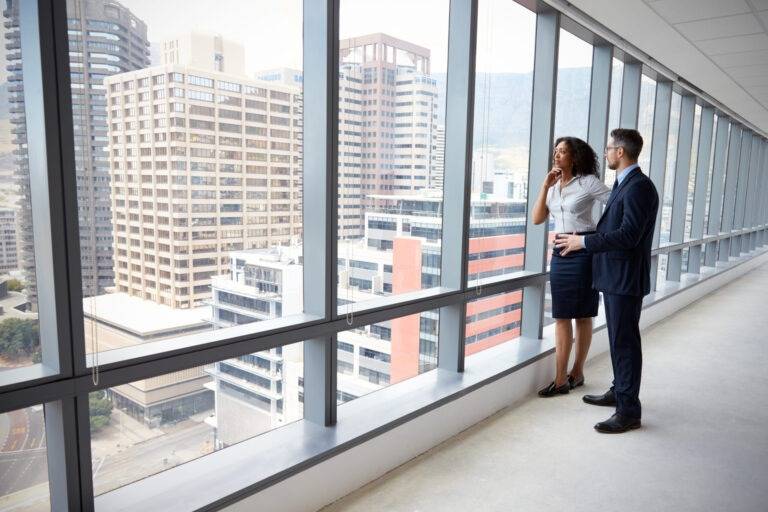 We aim to provide clients with a straightforward, competitive commercial dispute resolution to meet their business objectives and long-term interests. We assist clients through negotiation, mediation, arbitration and litigation at all levels of the court.
Whether you are planning for your business or dispute resolution, we offer reliable advice on all forms of litigation, including the below-mentioned areas:
Shareholders disputes concerning buyouts of other shareholders, minority shareholders' interests being treated unfairly, and claims against shareholders, directors and companies.
Disputes involving partnership issues and business ventures between management, ownership etc.
Governance and corporate compliance matters, as well as obligations indebted to regulatory authorities and the shareholders.
Fraudulent activities committed by officers, employees, or directors against the business, or other individuals involved in the business.
Breach of agreements about purchasing and sale of land, assets, equipment and businesses.
Regardless of whether you are a company seeking or responding to an order of injunction, it is imperative that you do not delay in seeking legal advice and representation. Complying with a court is a serious matter that requires immediate legal representation. Here at Orcus Law, we can act in a legal setting to seek injunctions which should not have been granted for ordinary living expenses and legal expenses. Furthermore, we can even offer advice on sealing orders and confidentiality. 
In certain claims or disputes, clients may require swift legal assistance from the courts.
Various types of injunctions and stay orders:
They are ideally categorized as:
Injunctions to safeguard assets like freezing bank accounts, evidence or the means to satisfy an existing or future judgement or arbitration award.
Injunctions restraining impending or continuing acts, or behaviour or conduct like a cease and desist order or restraining order.
Compulsorily orders that require the performance of certain acts as well as the permitted use of property, including the performance of an agreed sale of real estate.
Compulsorily order to retain the status quo pending the final resolution of the dispute
by the courts.
Injunctions to restrain a breach of contract, or to protect against the circulation of
confidential information, as well as preventing a party from bringing or continuing
legal proceedings.
Stay orders to prevent legal or arbitral proceedings, including other time-sensitive
matters like the recession of a contract, or the specific performance of a contract.
For further enquires on injunctions, speak to our team today. We will be more than happy to
address your queries.
4. Defemation, slander and libel
The increase in the usage of social has majorly affected our digital lives, and cases of defamation or more common than ever nowadays. Defamation happens when one party writes or says something untrue about another party. It can cause a wide range of social and financial concerns. The lawyers at Orcus Law can assist you through situations involving defamation, including assisting you in recovering damages.
Various types of defamatory statements
A defamatory statement can cause damage to a person's reputation. These statements can either be slanderous or libellous.
A libellous statement is a defamatory statement that is made in writing.
A slanderous statement is a defamatory statement that is in spoken word.
Reputable Commercial Litigation Lawyers in Toronto
Testimonials
Ronald Lee
Simmi is amazing. She is professional, really know her stuff and was able to answer all my questions patiently.  I would not hesitate in recommending her.
Amrit Kalia
Excellent services provided by Orcus Law LLP. Simmi is very knowledgeable and knows how to deal with the situation. One can totally rely on them. Highly recommended!
Shilpa Sharma
Excellent services… I would recommend her. She is a great lawyer.
Varun Mahajan
I have not seen more professionalism than working with Orcus Law LLP….. Special mention about Ms Simmi Kapoor who was handing our litigation cases. She guided us through the whole process in such a way that we could come out of our situation in the most simplified way. I would highly recommend Ms. Kapoor and the whole team at Orcus Law LLP. One best thing about them is that they are so easy to approach and don't keep you waiting for the replies unlike some other law firms.
jigon v
Highly recommended the Orcus Law LLP to deal the litigation cases. Appreciate Simmi and her staff's dedication and professionalism.
Sreehari Dhananjayan
I came to know Orcus Law LLP thru my friend. Simmi handled our case and she was very professional and straight forward. She knows what exactly needs to be done and explained process clearly. The entire process was smooth and the case got resolved last week. Her team member Mehak also did a great job with constant follow ups. I was really happy with her service and would definitely recommend to others.
Ilsa Faqar
Simmi is very knowledgeable and amazing… She is professional, knows her stuff and knows how to handle the situation…. very competent and reliable. She was very helpful and responsive to all my questions and concerns… When we found issues during the walk through, she negotiated on our behalf and was there when needed…."Overall, it was a pleasant" "I would highly recommend her." If you decide have a litigation just go to "Orcus Law LLP" office, talk to "Simmi" and you will never regret it!
EXERCISE YOUR RIGHTS, PROTECT YOUR RIGHTS!