Reputable Civil litigation lawyers Toronto
Trusted civil litigation lawyers in Toronto
Are you dealing with legal problems? Is the stress getting to you? Worried about what your next steps should be? It is common for individuals to feel overwhelmed when dealing with legal issues. The good news is, you don't need to stress about it anymore, the lawyers at Orcus Law have the skills to deal with any legal issue that you may be facing. If you are looking for reliable civil litigation lawyers in Toronto, we are the name you can trust. Call our team today to schedule a consultation with our lawyers. We have proudly represented hundreds of clients across Toronto.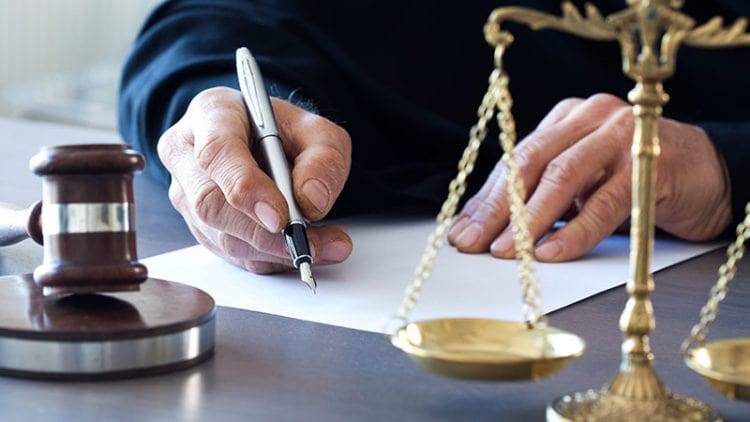 Helping you avoid a costly and time-consuming litigation
Our civil litigation lawyers at Orcus Law understand that in most disputes, there are a few clients that choose to avoid potentially costly and time-consuming litigation. For this very sole reason, we go above and beyond to resolve legal matters for our clients through various alternate dispute resolution methods before taking matters to a court. When the matter has no other option but to be resolved, you can rest assured; that our qualified litigation team will work with you to find a way to resolve the matter effectively and efficiently. Having been in the legal business for a while, we have been representing clients before all levels of the Toronto federal court systems.
The reason our clients choose to continue to work with us is that our lawyers have in-depth knowledge and credibility in the Toronto judicial system. Furthermore, our civil litigation lawyers ensure that our clients are well informed at every step of the litigation process, including offering practical advice and transparency about the several options available to them. Most of our civil litigation work is done on behalf of clients in the field of real estate, business, or family. Below mentioned are some of the civil litigation services we can help clients with:
Also commonly known as commercial litigation, business litigation involves a dispute arising between two or more parties acting in a business capacity. Cases in business litigation can rise from breach of contract claims, tort claims, partnership disputes, class action claims, claims from shareholders etc. 
The business litigation lawyers at Orcus Law take to understand the needs of our clients and come up with a strategy, including personalized solutions that not only protect their interests but also limit the cost. Business litigation can be an expensive affair, and it can be disruptive to your business operations and life. Working with the reliable civil litigation lawyers at Orcus Law will ensure that your business needs and goals are met to achieve the desired results.
Commercial litigation comprises legal conflicts regarding business transactions. It usually involves resolving disagreements between corporations. However, it may also include dispute resolution between sole proprietorships, individuals, and partnerships. Orcus Law understands the significance of resolving commercial disputes quickly and effectively. We will also offer creative solutions to effectively resolve legal issues. Contact our team today to find out more information.
Our mergers and acquisitions at Orcus Law are capable of handling a wide range of intricate mergers and acquisitions, including unsolicited and supported take-over bids. Additionally, we also provide first-class legal counsel in areas regarding shareholder activism and take-over defence, as well as shareholder meetings. Our clients include public and private organizations in every industry like IT, pharmaceutical, food and beverage, apparel and much more.
At Orcus Law, our intellectual property lawyers go the extra mile to help businesses grow and make money through intellectual property law and patent and trademark agent services. We understand that any business can thrive with intellectual property, and we will work with you to get you the desired outcome.
Our goal is to help businesses reach their potential by efficiently acquiring and using intellectual property rights. Our legal services will make sure your intellectual property rights are protected. If those rights get infringed, we will assist in helping you seek monetary compensation for the infringement. And if you have been sued for alleged infringement, we will defend and counter the allegations successfully.
We have the knowledge and offer counsel in all areas of intellectual property law including:
Patents
Business matters
Trademarks
Copyrights
Trade secrets
Much more
When a business is deep in trouble, the shareholders, creditors, lenders, and financial advisors, including liquidators seek legal advice for bankruptcy, insolvency and restructuring.
When a business operates in various parts of the country, you can rest assured; that our lawyers are familiar with the laws in those territories.
When it comes to bankruptcy proceedings, the team at Orcus Law has got you covered. Irrespective of what business you are in, we have worked with several clients in many industries, and are familiar with the complex demands of cross-border insolvency and restructuring law. To find out more details, please speak with our team today to schedule an appointment.
Over the years, we have represented parties in both public and private insolvency and restructuring matters. We have the knowledge and technical know-how to tackle the most intricate insolvencies and corporate restructurings. Our lawyers will be able to identify every insolvency and restructuring from several perspectives to help them create and find strategic and efficient legal solutions.
Book an appointment with our civil litigation lawyers in Toronto today
Here at Orcus Law, our legal services are based on applying negotiation tactics to help resolve civil litigation disputes cost-effectively and promptly. Furthermore, we focus on civil litigation at our law firm. Our lawyers are hungry, dynamic and thorough professionals to meet the needs of their clients. We pride ourselves on building a solid reputation for being professional and providing exceptional customer services that usually tend to exceed their expectations.
Testimonials
Ronald Lee
Simmi is amazing. She is professional, really know her stuff and was able to answer all my questions patiently.  I would not hesitate in recommending her.
Amrit Kalia
Excellent services provided by Orcus Law LLP. Simmi is very knowledgeable and knows how to deal with the situation. One can totally rely on them. Highly recommended!
Shilpa Sharma
Excellent services… I would recommend her. She is a great lawyer.
Varun Mahajan
I have not seen more professionalism than working with Orcus Law LLP….. Special mention about Ms Simmi Kapoor who was handing our litigation cases. She guided us through the whole process in such a way that we could come out of our situation in the most simplified way. I would highly recommend Ms. Kapoor and the whole team at Orcus Law LLP. One best thing about them is that they are so easy to approach and don't keep you waiting for the replies unlike some other law firms.
jigon v
Highly recommended the Orcus Law LLP to deal the litigation cases. Appreciate Simmi and her staff's dedication and professionalism.
Sreehari Dhananjayan
I came to know Orcus Law LLP thru my friend. Simmi handled our case and she was very professional and straight forward. She knows what exactly needs to be done and explained process clearly. The entire process was smooth and the case got resolved last week. Her team member Mehak also did a great job with constant follow ups. I was really happy with her service and would definitely recommend to others.
Ilsa Faqar
Simmi is very knowledgeable and amazing… She is professional, knows her stuff and knows how to handle the situation…. very competent and reliable. She was very helpful and responsive to all my questions and concerns… When we found issues during the walk through, she negotiated on our behalf and was there when needed…."Overall, it was a pleasant" "I would highly recommend her." If you decide have a litigation just go to "Orcus Law LLP" office, talk to "Simmi" and you will never regret it!
EXERCISE YOUR RIGHTS, PROTECT YOUR RIGHTS!