Litigation lawyers in Mississauga you can rely on
Litigation can be overwhelming as it involves you going to court often. Furthermore, it is time-consuming and expensive. If you are facing a legal dispute, it is vital to know how to approach the issue. The key is to also keep the legal process as cost-effective and efficient as possible. Here at Orcus Law, our lawyers have the skills and knowledge to provide clients with an honest and transparent assessment of their cases, including providing reliable advice to reach the desired outcome. To find out more information, please get in touch.
Helping clients on a variety of litigation issues
Our lawyers have been representing clients for many years on a wide range of litigation matters like business, estate, and real estate disputes. They are well-versed with the litigation system in Mississauga, including the various methods of dispute resolution. You can rest assured; that every client will receive first-class legal and well-informed advice to excellently negotiate and resolve matters swiftly, thereby saving clients a ton of money and time. What sets us apart from the rest is that we provide free consultations to clients looking for reliable legal representation on the below-mentioned litigation matters: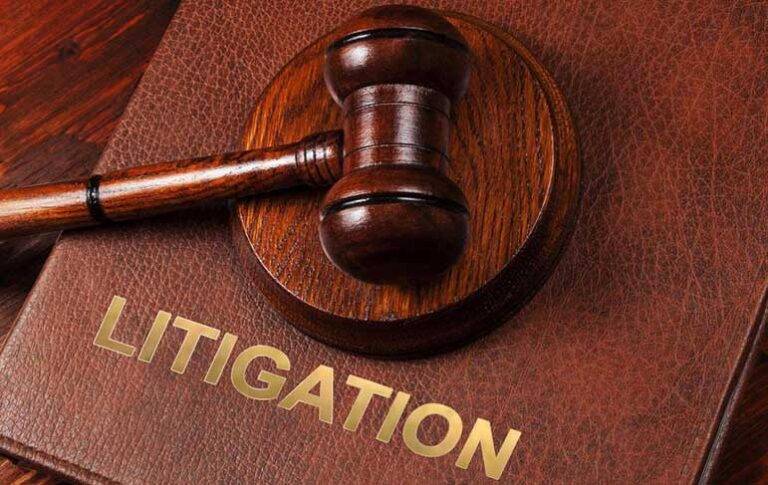 Commercial disputes
 Contract disputes
 Debt collection
 Mortgage enforcement
 Power of sales and foreclosures
 Real estate litigation
 Shareholder disputes
 Banking disputes
 Estate litigation
Possessing the necessary legal skills to help clients in achieving the correct possible outcome
The lawyers at Orcus Law have the required knowledge and skills involved in litigation matters to help clients in achieving the right possible outcome, irrespective of the circumstances. Our litigation lawyers work both independently and collaboratively with clients to efficiently resolve and most times avoid litigation if possible.
Unlike other law firms in Mississauga, we work with a select few to ensure our time with each client we represent is worth their time and money. Additionally, it also helps us personalize our interactions as well as be attentive to their specific legal requirements. You can count on our team to go above and beyond to resolve your litigation issue in a result- oriented manner. Furthermore, we also have the knowledge and skills to conduct commercial arbitrations for individuals and businesses. Talk to our legal team today for further enquiries.
Why choose Orcus Law?
 Free initial consultation
 Constantly communicating with clients on every development in the case.
 We advise clients on their legal rights and obligations to help them make a well informed decision.
Our legal team take the time to understand the client's situation and get them the legal help they need.
Passionate about the work we do. Every client is special to us and we treat them all the same with no bias.
Highly recommended by our previous clients. We value customer satisfaction here at Orcus Law.
Taking the stress away from you
Here at Orcus Law, we completely understand that litigation can not only be expensive but also stressful. This is why you can count on our team of litigators to protect your interests and obtain the correct result for you. Whether you are facing a lawsuit or asserting your rights, with our skill and knowledge and years in legal practice, we can forecast the needs of our clients, including working hard to meet their expectations. Our lawyers can also predict how a case may play out if it goes to court, and what are the effective solutions.
Even though we acknowledge the benefits of avoiding litigation, we pride ourselves on doing a professional job during a trial, and we are ready to fight on our client's behalf to make sure that their specific interests are protected. Our lawyers take time to realize your goals and provide you with a thorough litigation plan that suits your needs. To find out more details, speak to the litigation lawyers at Orcus Law today to resolve your legal issues effectively and
efficiently.
Offering the right legal advice
As mentioned earlier, litigation disputes can be stressful and costly, and seeking the right legal advice is paramount. At Orcus Law, our team of lawyers are tenacious, creative and knowledgeable to safeguard your interests whilst at the same time attaining the outcome that will meet your expectations irrespective of how complex the case is.
If you are a plaintiff or a defendant, we will work tirelessly with you to meet you expectations. We understand the importance of your case and will work diligently towards getting you the most cost-effective and efficient settlement possible. Our skilled litigators know what to do if things go to court, but in most cases, an arbitration might offer the right path to an amicable resolution. When the need arises, we do a stand-up job at trials and are more than ready to fight on your behalf. You can rest assured; that at Orcus Law, we will do our utmost to protect your interests.
Finding an effective and successful resolution for every client
Our goal at Orcus Law is simple, we strive to find a successful and efficient resolution for every client that we represent. For the above-mentioned to happen, we find unique and novel ways to resolve disputes whenever possible. To ensure continued success, our litigation
lawyers are constantly updating themselves on the latest developments in law, so that we can come up with a strategy as needed when an opportunity is right for our client. We pride ourselves on constantly finding unique ways to approach the law to benefit the needs of our clients regardless of the issue.
Schedule an appointment with the experts at Orcus Law today!
From litigation issues relating to business or real estate, our clients place their trust in us to navigate complex legalities and deliver exceptional results. To find out more information or to book an appointment, please do not hesitate to speak to our team today.