Commercial Litigation Lawyers Toronto
Toronto Reputable Commercial Litigation Lawyers
What defines the success of a business is a well-drawn contract. However, most contracts need not be formally written to be valid. Even if they are verbally agreed, or agreed via email or text message, it can be valid. Various issues rise from a contractual relationship. For instance, if you seek advice on how to terminate an agreement or you may want to know your different options wherein one party fails to meet certain obligations under an agreement. Furthermore, unforeseen events may arise which can change the very nature of the agreement and one might need to seek the assistance of a reputable commercial litigation lawyer.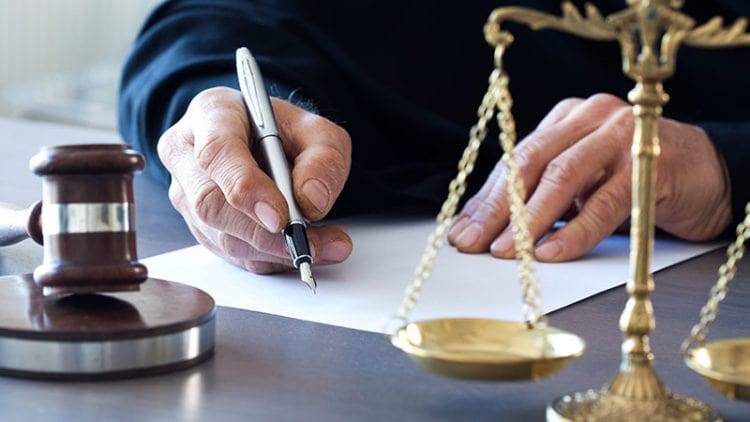 The Help you need to Seek the Right Financial Settlement
The commercial litigation lawyers at Orcus Law have the knowledge to advise you on your rights and get the financial settlement you deserve. Our team has navigated several litigation cases from construction litigation to contractual disputes and much more. You can rest assured; that we focus on the problem at hand while keeping in mind that the litigation process can become arduous and expensive. When our lawyers represent you, we will do all that is possible to lower the stress that comes with these legal matters, and at the same time give you a realistic view of the possible outcome and timeline. For more details, please speak to our team today.
We specialize in the following Commercial Litigation areas:
Contractual disputes
Landlord and tenant leasing issues
Construction litigation and construction liens
Shareholder and partnership litigation
Franchise disputes
Insolvency and creditor rights litigation
Defamation, libel and slander litigation
Breach of fiduciary duty and non-compete disputes
Real estate and title insurance litigation
Fire and property insurance litigation
Injunctions
Sometimes, contracts are not as clear-cut as we may want to believe. Moreover, it cannot prevent someone from taking unwanted actions. Because of this, several disputes arising from breaches of contracts that can result in litigation. At Orcus Law, we have worked with various clients who have either had a contract breached or who have been accused of breaching a contract. Our lawyers offer reliable advice that helps benefit individuals, small businesses and corporations. Additionally, we represent clients in negotiation, mediation, arbitration and litigation to resolve contractual disputes in matters relating to:
 Sales contracts
Employment contracts on behalf of employees and employers
Real estate contracts
Commercial lease disputes
Franchise agreements
Distribution agreements
Shareholder agreements
Contract for goods and services
Construction matters
How to Proceed when a Contract is Breached?
In most cases, a breach will be resolved with monetary payment. However, there are various circumstances where an individual will be required under law to fulfil the terms of the contract. When a breach of contract takes place, the court can either order the specified party to either fulfil their obligations or make a payment, or in certain cases a combination of the two.
The increase in social media usage has significantly increased our digital lives, and cases of defamation or more common than ever. Defamation occurs when one party writes or says something false about another party. It can cause a wide variety of social and financial concerns. The commercial litigation lawyers at Orcus Law can guide you through situations involving defamation, including assisting you in recovering damages.
Several Types of Defamatory Statements
A defamatory statement can damage an individual's reputation. These statements can either be slanderous or libellous.
A libellous statement refers to a type of defamation that is made in writing.
A slanderous statement is made in spoken word.
Injunctions can offer much-required relief from the tedious process of litigation. It requires a party to conduct a specific act or refrain from doing a specific act pending the outcome of the proceedings.
Understanding the rights of the creditor when bankruptcy or restructuring takes place is a vital part of commercial litigation law. When a company or an individual declares bankruptcy, it does not absolve them of the responsibility for their outstanding debt. Various laws safeguard creditors from losing out on the repayment and also a structured hierarchy that dictates what type of debt needs to be paid and in what order. The commercial litigation lawyers at Orcus Law are well-aware of these laws and will work tirelessly to defend the rights of creditors and help them claim the money that they are due. 
Below mentioned are the areas of creditor's rights and services that we can help with:
Restructuring: We can help in restructuring the financial and contractual elements of restructuring between debtors and creditors.
Enforcement: We assist creditors holding loans that are secured and unsecured to recover these loans.
Counsel: We offer counsel to those individuals and businesses undergoing bankruptcy.
Representation: We vouch for creditors' rights in matters relating to disagreements.
When a shareholder dispute occurs, it goes far beyond legal matters. The disputes often represent a breakdown of a close working relationship with friends, family and partners. Facing financial difficulties along with potentially losing personal relationships requires lawyers like the one at Orcus Law to reduce the damage to one's health, finances and personal interests. You can rest assured; that we will go above and beyond to reduce the personal and financial stress that our clients will endure in these trying times.
Why do Disputes between Shareholders Occur?
In most cases, disputes will involve the oppression of minority stakeholders as they struggle for control over a business by either its officers or directors. The commercial litigation lawyers at Orcus Law have the necessary knowledge in navigating the ins and outs of situations that concern stakeholder disputes.
Trusted Commercial Litigation Lawyers in Toronto
As with any commercial litigation matter, you need the help of a professional law firm to present your case eloquently and with authority. Here at Orcus Law, our lawyers have represented many clients ensuring they receive a favourable outcome. To schedule an initial consultation or for more information, please do not hesitate to contact us today.
Testimonials
Ronald Lee
Simmi is amazing. She is professional, really know her stuff and was able to answer all my questions patiently.  I would not hesitate in recommending her.
Amrit Kalia
Excellent services provided by Orcus Law LLP. Simmi is very knowledgeable and knows how to deal with the situation. One can totally rely on them. Highly recommended!
Shilpa Sharma
Excellent services… I would recommend her. She is a great lawyer.
Varun Mahajan
I have not seen more professionalism than working with Orcus Law LLP….. Special mention about Ms Simmi Kapoor who was handing our litigation cases. She guided us through the whole process in such a way that we could come out of our situation in the most simplified way. I would highly recommend Ms. Kapoor and the whole team at Orcus Law LLP. One best thing about them is that they are so easy to approach and don't keep you waiting for the replies unlike some other law firms.
jigon v
Highly recommended the Orcus Law LLP to deal the litigation cases. Appreciate Simmi and her staff's dedication and professionalism.
Sreehari Dhananjayan
I came to know Orcus Law LLP thru my friend. Simmi handled our case and she was very professional and straight forward. She knows what exactly needs to be done and explained process clearly. The entire process was smooth and the case got resolved last week. Her team member Mehak also did a great job with constant follow ups. I was really happy with her service and would definitely recommend to others.
Ilsa Faqar
Simmi is very knowledgeable and amazing… She is professional, knows her stuff and knows how to handle the situation…. very competent and reliable. She was very helpful and responsive to all my questions and concerns… When we found issues during the walk through, she negotiated on our behalf and was there when needed…."Overall, it was a pleasant" "I would highly recommend her." If you decide have a litigation just go to "Orcus Law LLP" office, talk to "Simmi" and you will never regret it!
EXERCISE YOUR RIGHTS, PROTECT YOUR RIGHTS!